Joe's Vest with Hidden Zipper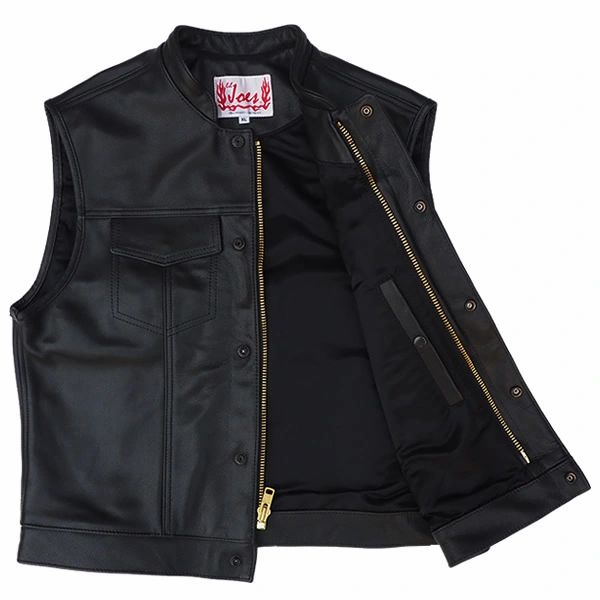 Joe's Vest with Hidden Zipper
They feature 1.3mm-1.6mm (3.25 oz - 3.75 oz ) Full-Grain Supreme Cowhide and Your choice of Red or Black Cosmo Flight Suit Lining. 
Each Vest has a one Left side Leather Lined Gun Pocket and One Regular Right side Leather  Lined Pocket,
Two outside Leather lined pockets,
Exclusive Hidden Brass Snaps and Hidden Zipper so you don't scratch that Motorcycle.                                                                            Slit in Left Hand Breast Pocket is for Sun glass Holder. 
No raw or unfinished edges anywhere.
1" Collar

 Made in The USA and "Guaranteed 4 Life" 
800-643-3321 for More Info

Measured chest diameter
Small 30"-32" Medium 34"-36" Large 38"-40" ~ XL 42"-44" ~ 2XL 46"-48" ~ 3XL 50"-52" ~ 4XL 54"-56" 
If your stomach is larger than you chest then use that measurement
Or Order One Size Larger Than T-Shirt Size